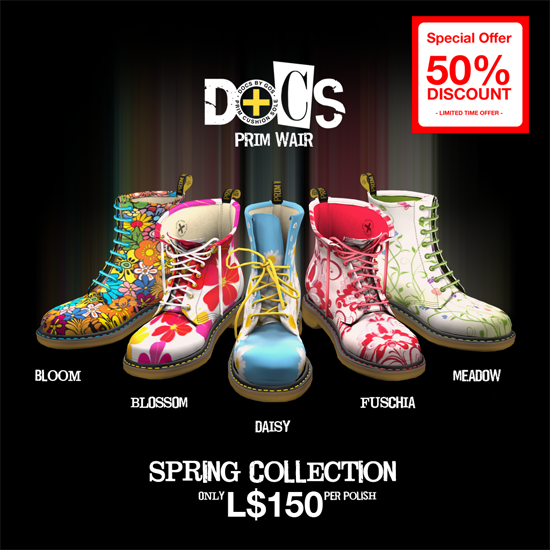 Spring has officially sprung with five colourful new polishes for your Gos Docs.
Available in 5 vivid floral patterns, choose from Daisy, Blossom, Meadow, Fuchsia and Bloom at the amazing introductory price of L$150. This is a limited time offer with a massive 50% discount, so hurry to Gos get this season's must-have wardrobe item.
Polish can be applied to any pair of Gos Docs: simply make your purchase, put on your original boots, wear the tin of polish and touch it to update them. The new colour will be available in the available texture menus - you can mix and match with any existing Doc polishes to changes leather, laces, eyelets and stitching to completely customise your boots.
For the new Spring polishes and other great colours for your Docs, visit the mainstore.