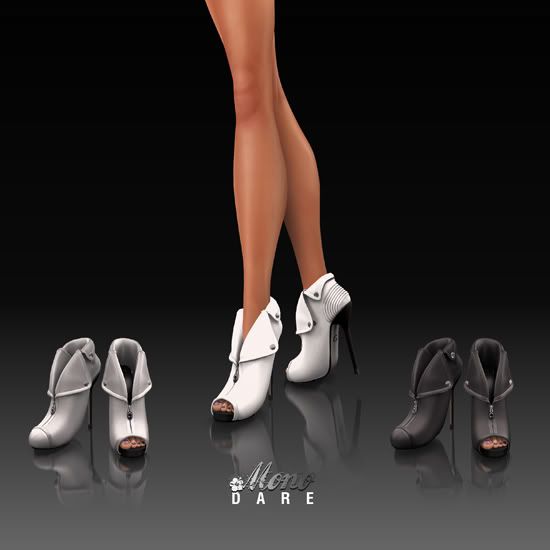 DARE Mono are the enticing new release from Gos, an extraordinary leather bootie that will leave a lasting impression wherever you go.
Whether you're clubbing, attending a formal event or simply seeking a chic and unusual alternative to your normal footwear, DARE Mono will exceed your expectations with it's beautifully sculpted shape and massive customisation options. Choose from white, the silvery cinder or the darker charcoal shade with the option of adding detail or leaving the leather smooth and sleek. Pick your preferred metal colouring for the studs and leather, and then change the heel and sole finishes to compliment your outfit. DARE can be worn with open or closed toe to suit you, and comes with an easy to use HUD for our perfect skin match and nail colour.
Visit the mainstore to buy now, or purchase through Xstreet.