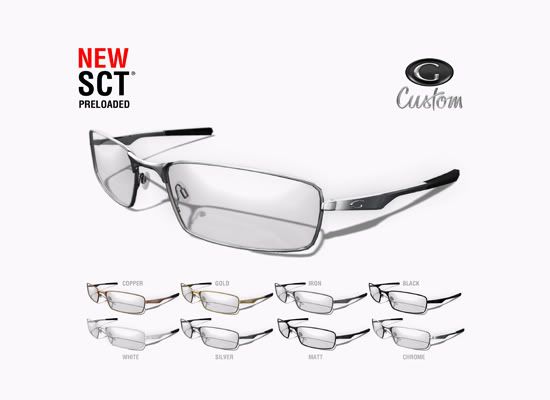 Two new eyewear releases from Gos, available now in the mainstore and on marketplace:
GOSCAN: The latest sunglasses from the Gos Custom range. Uniquely styled with defined lines, dual lenses are cut from the curve of a single toric shield, mounted in the frame to maintain a continuous contour. The extended frame geometry wraps around the face with additional detail offered in the integrated hinge mechanisms and metal accents.
Available in classic black, silver, white and matt frame colours with 4 different lens options, Goscan can be custom fitted to your shape through the inbuilt resize system, with many options for adjustment including lens opacity and brightness, with script removal to optimise performance.
SCT: the new eyewear from Gos. Wire frame glasses with clean lines offer an assertive new look to our extensive range; shaped with angular accents, stem sleeves and detailed with spring hinges and bridge pads. The lightweight frames make for a sophisticated and refined finish, coming as standard preloaded with 8 metal frame options and 7 lens colours. SCT are fully customisable to your avatar through the unique Gos scripting system.
Get SCT and GOSCAN on marketplace or visit the mainstore. Gos Collective members receive 10% off in store. Remember to wear your tag!