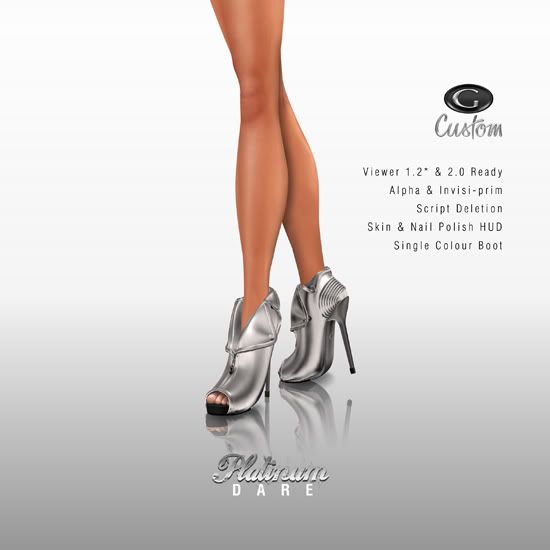 New from Gos, the iconic Dare bootie is now available in a stunning platinum tone and available until Sunday at a hugely discounted price of just L$99 for Disco Deals.
The provocative Dare bootie encases the foot in pristine leather. Popper studs pin thick folds back from the leg, luring the eye further down with the added temptation of a barely drawn zipper. Toes peep out, propped on a high platform sole that arches back to a stiletto heel. The ankle is ribbed - for your pleasure. Using innovative scripts the boots can be easily resized and customised to match your latest look with metal colour change and 16 nail polishes included.
Visit Disco Deals this weekend to pick up your platinum Dare booties at just L$99, and grab some other bargains while you're there. The boots will still be available at the mainstore after the event but will be back to their usual price.