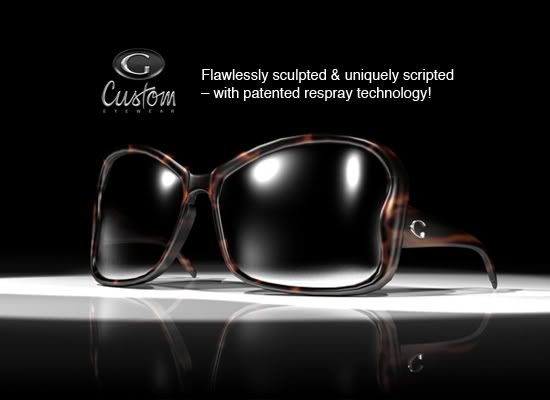 Establish yourself as a style icon in a pair of Butterfly sunglasses by Gospel Voom, the latest addition to the Gos Custom range.
These iconic sunglasses are a must have for any true fashionista, with oversized frames featuring a subtle wave to the side giving the butterfly wing effect after which the glasses are named. Softly sloped arms taper to a stepped end, with accent and hinge details for a perfect finish.
To enable even more versatility, Butterfly features a sophisticated scripting system that gives you a wide range of options to customise your eyewear. From the depth of tint to the frame colour, positioning and more, you can make your sunglasses unique to your avatar.