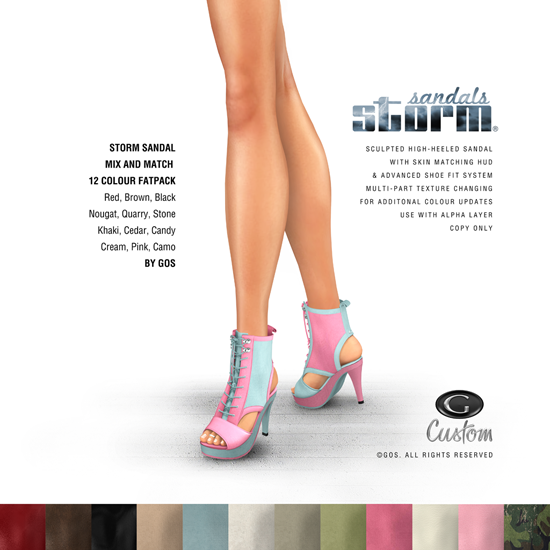 Add an edge to your outfit with Storm, the new release from Gos. A cutout platform sandal set on a cushioned sole, Storm commands attention, finishing any outfit with definitive style. Flatteringly feminine while maintaining a distinct military feel, Storm is available in a range of high shine leather and suede finishes to suit every occasion.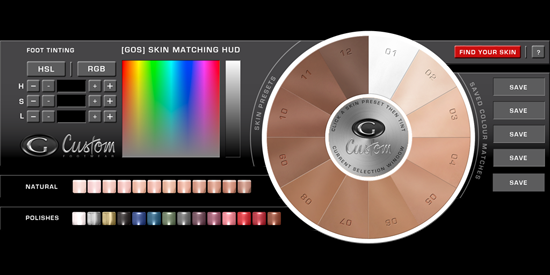 Storm creates a mood for your whole outfit, and it can be as dramatic, exciting or wild as you want to make it. Storm is sold in single colours and fatpack versions, with additional colour updaters. With every part customisable on demand, there are 123 billion possible combinations, meaning it could take you 4,000 years to try them all! Find your individual look by using the simple on-touch menus - or you can always have some fun with the 'random' button to discover a bold new look.
Available now from the mainstore and on marketplace.