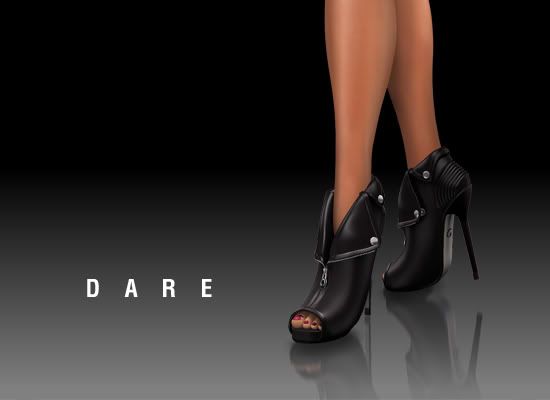 Introducing Dare, the wickedly provocative bootie from Gos Custom Footwear.
Oozing attitude, Dare encases the foot in pristine leather. Popper studs pin thick folds back from the leg, luring the eye further down with the added temptation of a barely drawn zipper. Toes peep out, propped on a high platform sole that arches back to a stiletto heel. The ankle is ribbed - for your pleasure.
Be sure to make a scene wherever you go: with options to show or cap the toes, add detailing to the leather and change the metal accents and sole colours, these boots can be continually customised to match your latest look. 16 nail polishes are included, ranging from a subtle french manicure to vibrant colours, and notecards are included to help you perfectly match the toes to your skintone.
Purchase now at the mainstore and on Xstreet.